FREE SHIPPING  ON ORDERS OVER £20  (UK MAINLAND ONLY)

SALE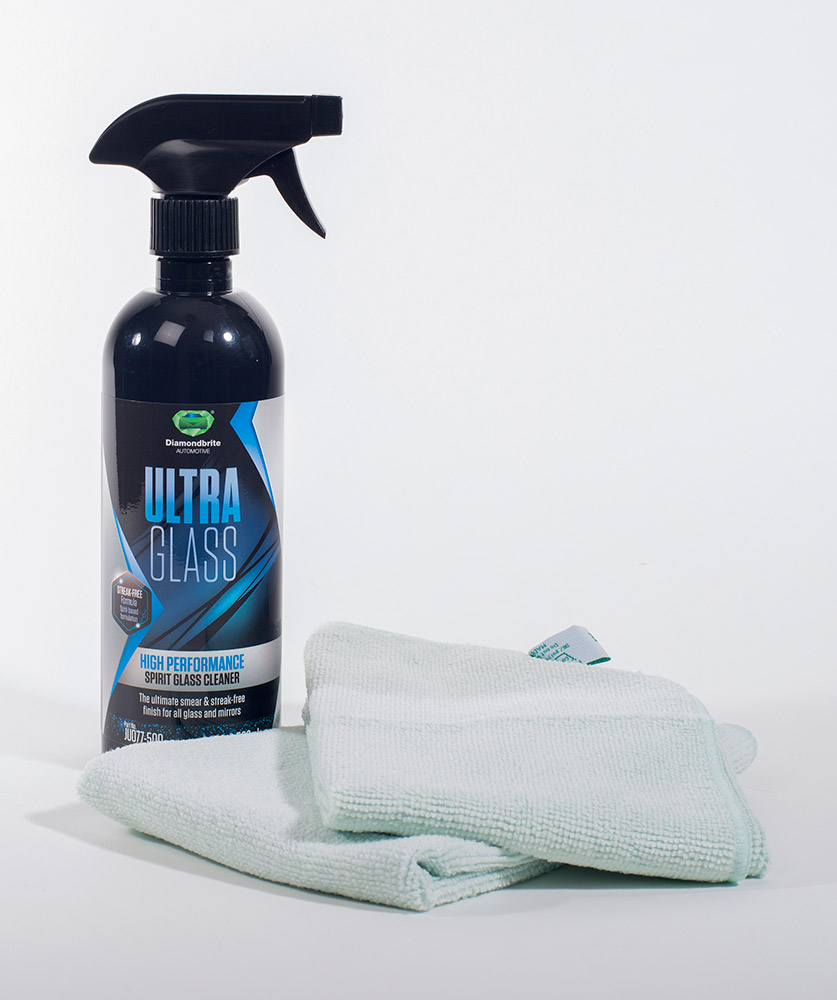 Glass PLUS
Diamondbrite Spirit Glass Cleaner is specially formulated to give a streak free & smear free finish and has been designed to remove the most stubborn dirt, leaving windscreen & side windows clean & clear for safer driving. The PLUS pack comes complete with 2 x high quality Microfibre Cloths.
High Performance Spirit Glass Cleaner
The ultimate smear and streak free finish for all glass and mirrors
Cleans glass and mirrors easily and effectively.
Have you ever noticed how much better your car looks when the windows are perfectly clean? Many of us ignore the windows when we wash our cars. The effects of dirty glass can quickly ruin the appearance of our perfectly polished new vehicle. Keeping sparkling windows on your car is important for good visibility, and it's probably the easiest part of detailing. Put the perfect touch on your car by detailing your car's glass with Diamondbrite industrial strength Glass Cleaner.
A superior cleaner free of abrasives, waxes, silicones and leaves no residues. Ideal for all glass, glass substitutes, mirrors, plastics, paintwork and screens used in car video and navigation equipment. Quickly and safely removes traffic deposits, dust, insect remains, tree sap, oil, grease, bird droppings, and polish stains on paintwork and plastics.
Direction: Spray on to area to be cleaned, then buff off with a clean microfibre cloth.
The PLUS pack comes complete with 2 x high quality Microfibre Cloths.