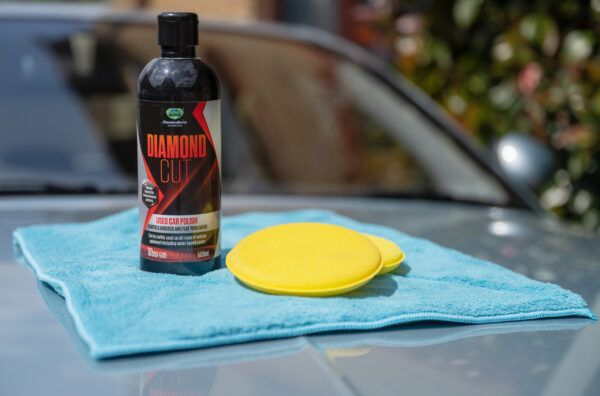 Professional Foam Applicators (Double Pack)
£3.79
Professional Foam Applicator Pad
Optimized for Precision and Control
Unveil a flawless finish on your vehicle with our Professional Foam Applicator Pads, tailor-made for the intricate task of waxing and polishing.
Key Features:
High-Quality Material: Made with a premium, durable foam that ensures an even spread of wax or polish, reducing product wastage.
Ergonomic Design: Fits comfortably in hand, allowing for controlled pressure during application and ease of maneuverability over the curves and contours of any vehicle.
Versatile Use: Perfectly suited for both waxing and polishing, ensuring that your car gets a comprehensive treatment for a radiant shine.
Safe For All Surfaces: Gentle on your car's finish, ensuring no scratches or swirl marks, while providing a consistent and smooth application.
Pack of 2: Double the efficiency! Use one for waxing and the other for polishing, or have a backup ready when you need it.
Unparalleled Performance:
Whether you're aiming for that mirror-like shine or seeking to revive your car's appearance, our Professional Foam Applicator Pads are the ultimate choice for enthusiasts and professionals alike. The pads' structure ensures that wax and polish are spread evenly, reducing streaks or patches, and maximizing your car care product's effectiveness.
Usage and Care:
For best results, ensure the pad is clean before use. After each application, wash with mild soap, rinse thoroughly, and allow to air dry.
Elevate your car care routine with precision, control, and unmatched results. Invest in the best for your vehicle with our Professional Foam Applicator Pads.