FREE SHIPPING  ON ORDERS OVER £20  (UK MAINLAND ONLY)
Diamondbrite Listens: Introducing Product Demonstration Videos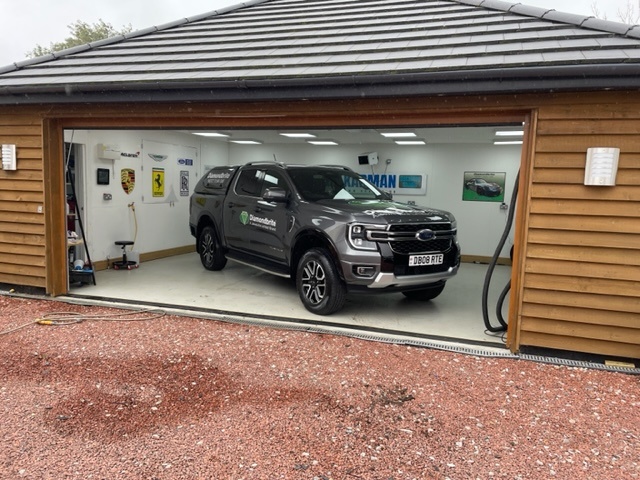 It's often said that in a world overflowing with information, attention is the real currency. At Diamondbrite, we not only value our customer's attention but their feedback. Over the years, we've taken pride in our continuous dialogue with our community. It's this symbiotic relationship that has led us to one clear realization: while our products are designed to make the vehicle care process as streamlined and effective as possible, there's a yearning for guidance.
To a novice or even to someone familiar with car maintenance, the intricate choreography of a hand car wash can seem overwhelming. From ensuring the longevity and shine of your car's paintwork to preserving the pristine quality of the interiors, every step can feel crucial. One misstep, and you might not achieve the desired results or worse, inadvertently damage a part of your prized possession.
The steps, from choosing the right products to understanding the intricacies of their application, can make the difference between a car that shines like it just rolled off the showroom floor and one that doesn't. It's not just about aesthetic appeal; it's about preserving and enhancing the life of your vehicle. Breaking Down the Process In light of this, we've taken our commitment to customer service one step further. We're excited to introduce a series of product demonstration videos, tailored to provide a visual guide to our products and their best use practices. These videos aren't merely demonstrations; they are comprehensive tutorials, breaking down each phase of the hand car wash process. Our aim is to demystify the journey, segmenting it into digestible steps and offering guidance on the 'how-to' of Diamondbrite products. Whether it's for your car's exterior, its interiors, or the detailing processes that truly make a vehicle stand out, our videos will offer clarity, precision, and ease. A Commitment to Education and Clarity Why invest in these videos? Because at Diamondbrite, we believe in empowering our customers. Knowledge, combined with the right products, is a potent mix, ensuring that your vehicle gets the care it deserves.
We're passionate about car care, and we want our community to be equipped with not just the best products, but the best knowledge on how to use them. This initiative is just another step in our ongoing effort to provide unmatched value to our users.In Conclusion With the rollout of these demonstration videos, Diamondbrite reaffirms our commitment to enhancing the customer experience. As always, we remain keen to hear from you. Check out our videos, try out the techniques, and let us know your thoughts. We're here, we're listening, and we're ever-evolving to serve you better.