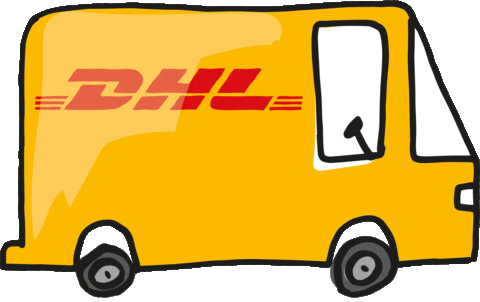 For orders made by telephone or email, delivery can be to any address as long as the address at which your payment card is registered is also present on your order. All deliveries require a signature, if you request your order to be left in a safe place, then this can be done but is at your own risk.
All delivery timescales are subject to product & delivery slot availability.  Delivery is next working day subject to availability. Delivery may take up to five working days.
The contents of your order & your delivery postcode area will determine which delivery service you will be offered. We do not deliver to Post Office (P.O.) boxes or shipping agent addresses.

Delivery will be between the hours of 8am & 6pm; we are unable to confirm a time.
We will select the most appropriate carrier for your goods.  This means your delivery may arrive in more than one batch to ensure your order is transported in the best possible way.
Whilst every reasonable effort shall be made to keep to any delivery date, time of delivery shall not be of the essence & the company shall not be liable for any losses, costs, damages or expenses incurred by the customer or any other person or company arising directly or indirectly out of any failure to meet any estimated delivery date. The risk in the goods shall pass from the company to the customer upon delivery of such goods to the customer.
Deliveries will be attempted at your chosen address on the following day if the first delivery was unsuccessful.  If your delivery was unsuccessful on the second attempt then a card will be left at your address allowing you to contact the delivery service & arrange a collection, you may pay an extra £4.00 for a third attempt on delivery.
If you can not collect your goods within 5 days or have not paid for the re-delivery then it will be returned to Jewelultra Ltd.  All returned orders to Jewelultra Ltd will be refunded via the method of payment, but you may incur a £9.99 charge for the attempted deliveries.
Postage Costs
You will only pay one delivery charge per order, which will be the highest depending on the contents of your order & your chosen delivery service.  When you have added items to your shopping basket, the standard delivery charge for those products will be automatically applied to your order.
Delivery Charges for UK Mainland on orders under £20 are £4.00 plus VAT per order.  Other UK destinations (Northern Ireland, Channel Islands, and Isle of Man) are charged at £10.00 plus VAT per order. Shipping is free on orders over £20.

Why does shipping cost this much?

Well, unfortunately we are unable to set up our own global shipping network like Amazon have, so we must use a 3rd party courier. We don't want to use some of the budget UK couriers, as we'll have to deal with people's orders being thrown over the nearest fence, or hidden under random cars on other people's driveways. So we have chosen DHL UK for their reliability and speed. Also we have chosen to use premium boxes with thick walls to protect your goods from damage. These materials and services come with a cost which we are happy to absorb on orders over £20 🙂 On orders under £20 we have no choice but to charge it to the customer. Sorry, we're not meanies. x
Returns & Refunds
Cancellation of Orders
You are able to cancel your order prior to shipping with no cost penalty being incurred and full credit of your account if monies have already been taken. You can cancel an order by phoning us on 01622 815679. We aim to have all orders taken before 12 noon processed and sent for delivery by 3pm the same day.
Orders can be cancelled up to 7 days upon reciept of goods. You must notify Jewelultra Ltd within 7 days of receipt that you are planning to return the products.
Product must be returned to Jewelultra Ltd within 28 working days.  The returned products must be unused & in a resaleable state.  Any goods or accessories that accompany the returned product must also come back to us. The goods should also be returned in their original box and packaging. If the return is due to missing or faulty parts then we will offer a full refund or replacement provided we are aware of this within 7 working days.
Any refund, which is due to a fault or other defect, will include a refund of the applicable delivery charge.
Please post returns to the following address:
Jewelultra Ltd
Diamondbrite House
Ewell Lane
West Farleigh
Maidstone
Kent
ME15 0NG
This returns policy does not affect your legal rights.