SALE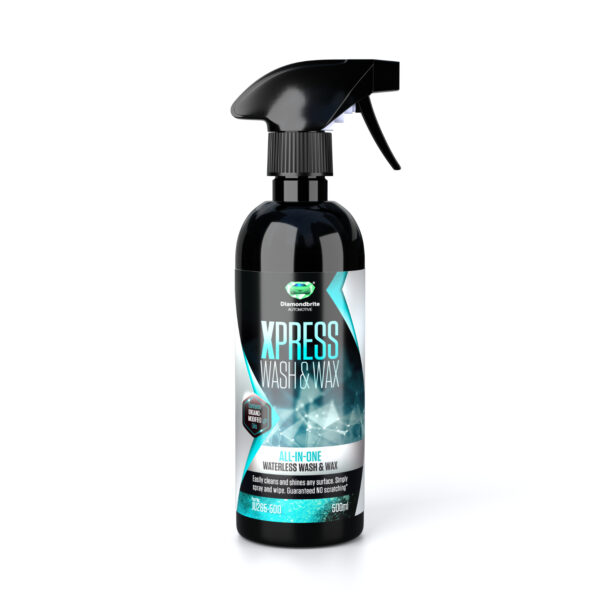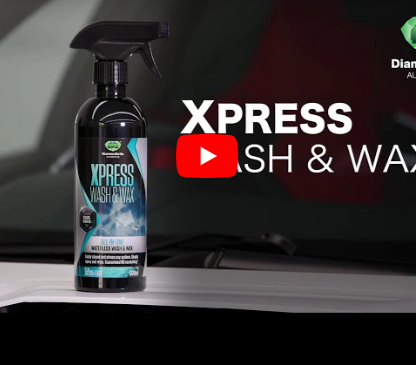 Xpress Wash and Wax
£9.99 – £29.99
Experience the future of car care with our waterless wash solution. Crafted in the UK, this innovative, eco-friendly formula ensures a scratch-free shine on any vehicle. Ideal for all surfaces, it also leaves a protective wax coat, repelling dirt and water. Save water, time, and ensure lasting brilliance for your ride. Order now and enjoy savings with our special Microfibre cloth offer! 🚗✨🌍
Diamondbrite Xpress Wash and Wax: Elevate Your Car Care!
🌟 Revolutionary Waterless Cleaning! Step into a cleaner future with Diamondbrite's Xpress Wash and Wax. Dive into a new age of car care that respects both your time and our planet's resources. Whether you own a car, motorcycle, bicycle, or even a caravan, this magical solution offers a hassle-free cleaning experience. Say goodbye to hoses, buckets, and water wastage!
🔬 Science-backed Scratch-Free Formula! Developed at our cutting-edge facility in Loughborough, UK, this innovative formula guarantees zero surface scratches. With the power of a unique blend of avocado and organo-modified oils, it gently lifts dirt, ensuring your vehicle's pristine condition.
💧 Conservation-Centric! Did you know a traditional car wash gulps down 480 litres of water? With our waterless wash, you can save enough water to fill a bathtub six times. Plus, no extra cleaning tools needed. Just spray, wait, and wipe for a shimmering finish.
🌌 Unparalleled Versatility! Safe for all types of surfaces – from paintwork and chrome to leather and vinyl. It's especially efficient against stubborn brake dust on alloy wheels.
💦 Lasting Shine & Protection! It's not just a cleaner; it's also a guardian for your vehicle. Each use leaves behind a wax coating, repelling dirt and water. Regular applications amplify the protection, ensuring your car looks brand new, always.
🛍️ Special Offer! Order now and get two Microfibre cloths with our Xpress Wash and Wax Pack for just £11.99. That's a savings of £0.98!
Easy-Peasy Directions:
Handy trigger bottle ensures quick application. Also available in an economical 5-litre variant.
Spray and wipe one panel or wheel at a time.
For optimal results, use our Diamondbrite Microfibre Cloth or the plush Terry Towel. One side for wiping and the other for that final polish!
Bonus: Our reusable Microfibre cloths and Terry Towel promise durability and longevity.
Elevate your car's gleam and protect our planet with Diamondbrite Xpress Wash and Wax! 🚗✨🌍
| | |
| --- | --- |
| Weight | N/A |
| Size | 5 litres, 500ml |