SALE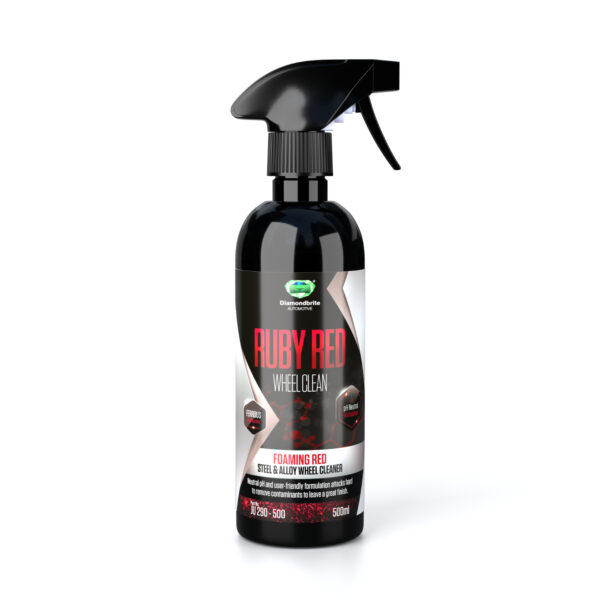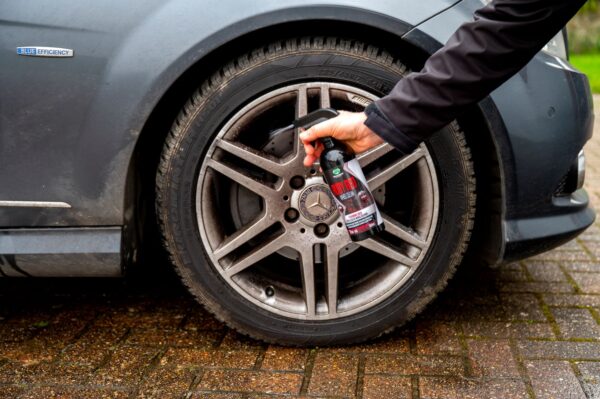 Ruby Red – Steel & Alloy pH Neutral Wheel Cleaner
£10.99 – £47.99
Diamondbrite Ruby Red Wheel Cleaner is a powerful and effective alloy wheel and steel wheel cleaner with a kind, non-acidic, pH-neutral, user-friendly formula. It is safe to use on all car wheel types and finishes, such as alloy, steel, painted, chrome or diamond cut, removing brake dust and stubborn deposits with ease.
Diamondbrite Ruby Red Wheel Cleaner: Shine & Protect
🔸 Revolutionary Cleaning Power
Tough yet Gentle: Designed to tackle stubborn brake dust and contaminants without harming the wheel's surface.
pH-Neutral Formula: Ensures a gentle touch on both surfaces and the environment, devoid of any acidic or corrosive components.
🔸 See The Magic Unfold
Color-Changing Foam: Experience its wheel cleaning prowess as it turns contaminants bright red in action.
🔸 Universal Wheel Challenges
Facing Dirt Head-On: Whether painted, chrome plated, or diamond cut, wheels collect dirt. Our solution addresses this universal wheel issue without causing any lasting harm.
🔸 British Expertise
Developed in the UK: Formulated in Diamondbrite's expansive 45,000 sq.ft. facility in Loughborough.
Safe for All Wheels: Its unique formula ensures safety across various wheel types.
🔸 Easy Application
Spray & Rinse: Use the user-friendly trigger bottle to spray directly onto wheels. Watch as it foams and changes colour upon dirt contact. After a few minutes, rinse off to reveal a dazzling shine.
✨ The Outcome? Wheels that aren't just clean but truly gleam!
Directions for use:
Diamondbrite Ruby Red Wheel Cleaner for alloy and steel wheels is easy to use. Simply apply directly to the surface of the wheel using the trigger spray bottle. Leave the product to work for two to five minutes. Wash off using a high pressure wash or hose ensuring all traces of the product have been thoroughly rinsed away. For any stubborn marks agitate with our Diamondbrite Alloy Wheel Brush.
You can buy a bottle of Ruby Red with an Alloy wheel brush for £12.95 a saving of 95p over buying the products separately.
Find out more on our YouTube channel.
| | |
| --- | --- |
| Weight | 0.5 kg |
| Size | 5 litres, 500ml |