SALE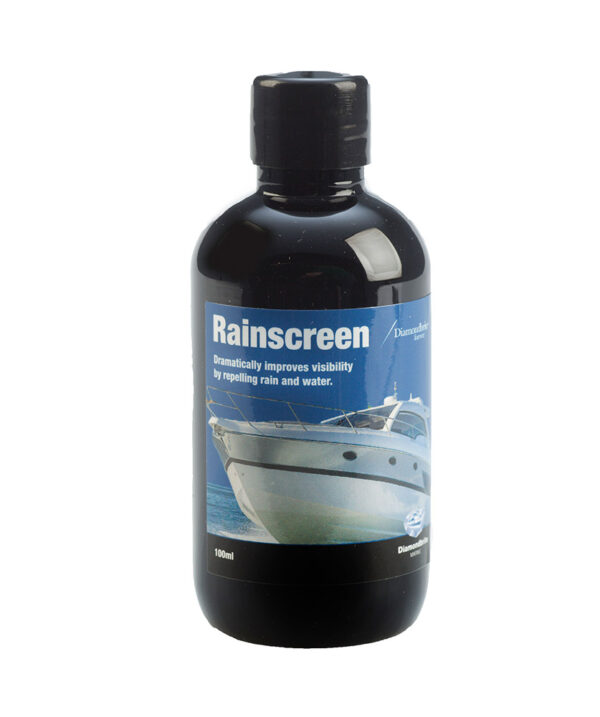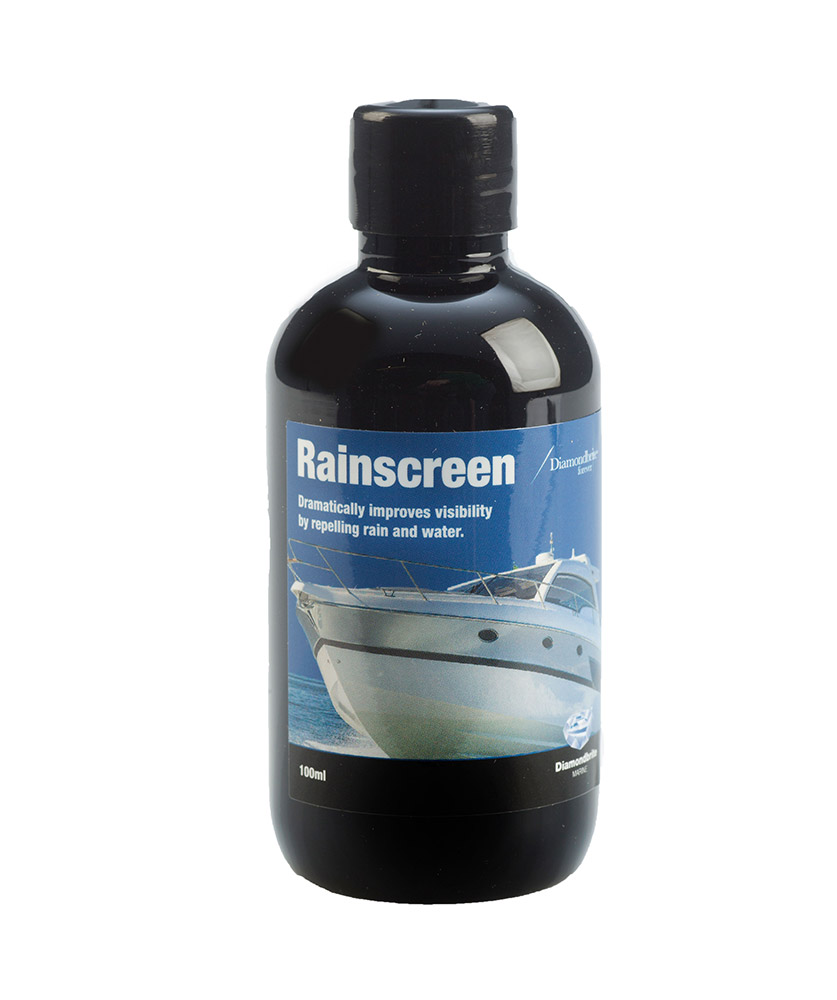 Marine Rainscreen 100 ml
Diamondbrite Marine Waterscreen leaves a non-stick coating, causing water & rain to form into droplets & clear from all glass surfaces.
Dramatically improves visibility by repelling rain, snow and sleet
Diamondbrite Marine Waterscreen causes water and rain to form into droplets, which clear from the glass surface and improve visibility. Ideal for all glass surface including windscreens, perspex and clear plastics. It will repel rain, sleet and snow so it easily runs of the windscreen allowing clearer visibility in wet weather. Also helps for easier removal of frost, ice, salt mud and bugs and helps to improve visibility, especially in wet conditions both day and night. Also suitable for clear glass shower doors to repel soap scum.
 
Directions: Ensure the surface is clean and dry. Apply a small amount of Rainscreen to a clean dry cloth and wipe onto glass using firm overlapping motion.  After a slight haze forms, re-apply to ensure complete coverage. Buff with a microfibre cloth. If hazing occurs wipe over with a damp cloth.