FREE SHIPPING  ON ORDERS OVER £20  (UK MAINLAND ONLY)

SALE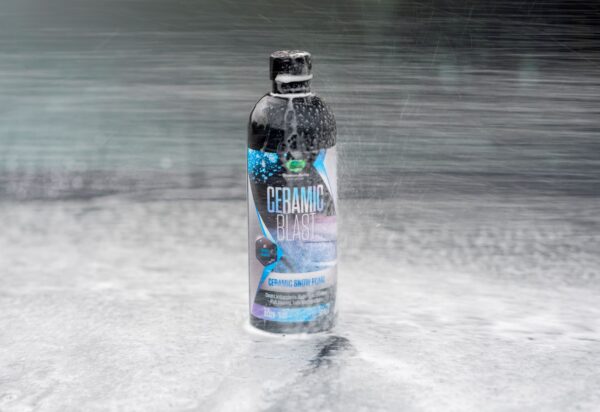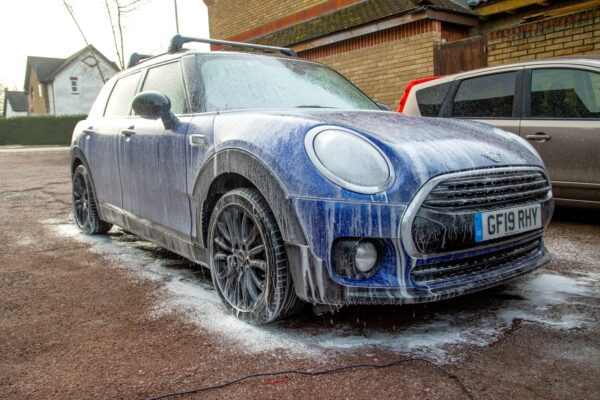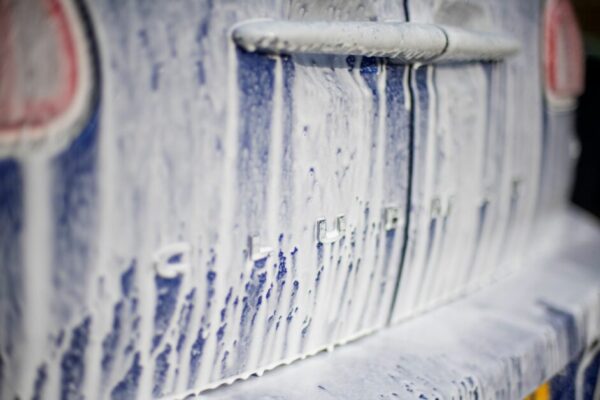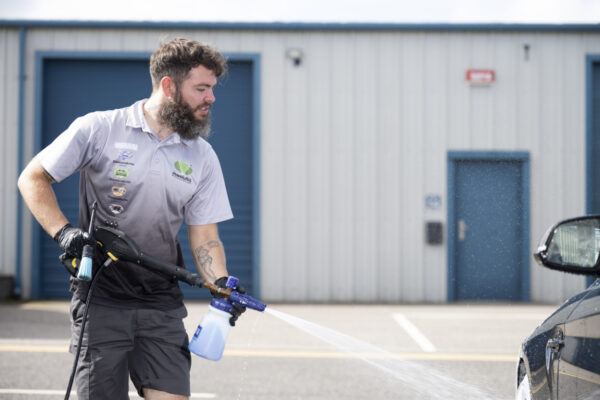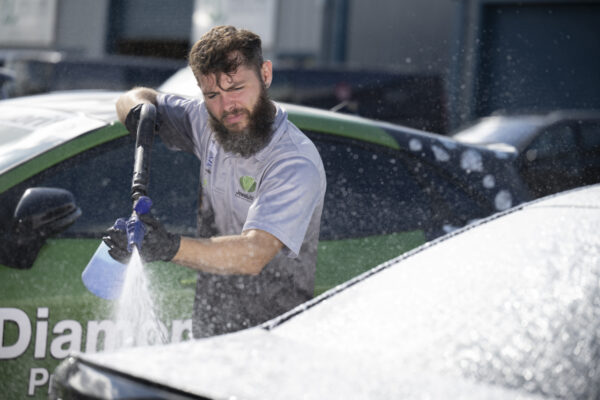 Ceramic Blast Snow Foam – pH Neutral
£9.99 – £29.99
Ceramic Blast is a super concentrated ceramic infused snow foam designed to loosen dirt and leave behind a repellent film that means that not only will your car look better for longer, it'll also be easier to clean next time.
Introducing Diamondbrite Ceramic Blast Foam
Diamondbrite Ceramic Blast Foam stands out from other snow foams as it not only removes dirt and contamination, but it also leaves a Ceramic Film that repels dirt and water. Here are some of the benefits:
Removes dirt and contamination, preventing scratching
Can quickly clean lightly soiled vehicles
Fully biodegradable and pH-neutral
Will not harm or remove previously applied polish or waxes
Easy to use with a snow foam lance (1 part product to 5 parts water)
Leaves a nano-ceramic film
How it works
Ceramic Blast Snow Foam produces a thick, lush white foam that sticks to a vehicle's paintwork and glass. It effectively loosens dirt and contamination away from the surface, allowing for easy rinsing and vastly reducing the chance of causing any scratches when the vehicle is contact washed. After rinsing off the foam, the car can then be shampooed and safely contact washed as normal.
This foam can also be used on lightly soiled vehicles to quickly remove dirt and grime without the need to contact wash.
The protective film
What makes Ceramic Blast Foam unique is that while it takes away dirt and contamination, it also leaves behind a ceramic-infused film. This barrier repels water and dirt, making a car look better for longer and easier to clean the next time.
Using Diamondbrite Ceramic Blast Foam | Shake well before use. Store above 5°C.
To get the best results, follow these steps:
Check that the bodywork and wheels are cool to the touch and out of direct sunlight.
Rinse vehicle thoroughly using a hose or jet wash. For heavily soiled areas, use a prewash like Diamondbrite Lift Off before washing with Ceramic Blast.
Dilute Diamondbrite Ceramic Blast Foam according to the thickness of foam needed. A good starting point is 100ml snow foam concentrate to 500ml water added to your foaming nozzle's chemical feed.
Spray the foam onto the vehicle, starting at the top and working down to the wheels, ensuring all exterior surfaces are covered.
Leave for 5 minutes for the product to loosen the dirt and leave a protective film.
Rinse from top to bottom.
If any areas of the vehicle are still dirty, repeat the process above and agitate using a lambswool wash mitt or microfibre wash mitt.
Dry the vehicle with a microfibre drying towel.
Conclusion
Diamondbrite Ceramic Blast Foam is a game-changer when it comes to cleaning and protecting vehicles. Its ability to remove dirt and contamination while leaving a protective film is a game-changer. Use it to keep your vehicle looking its best for longer.
Watch it in action in this video – https://youtu.be/p20xmlUVjjE.
Recommended with:
Ceramic Shampoo
| | |
| --- | --- |
| Weight | N/A |
| Size | 5 litres, 500ml |