SALE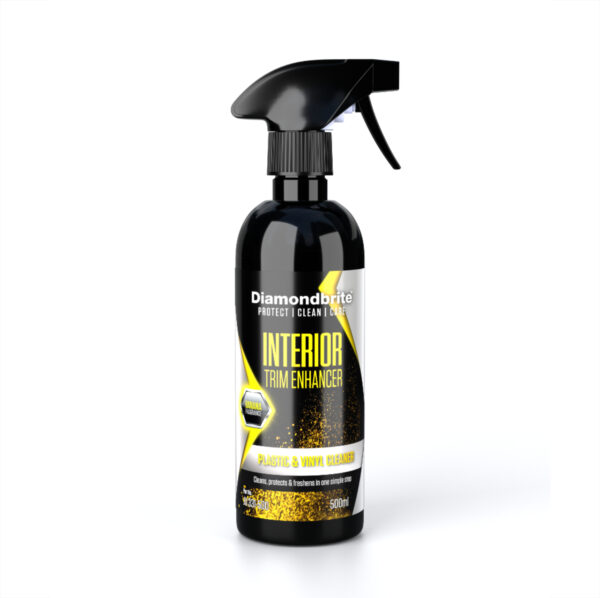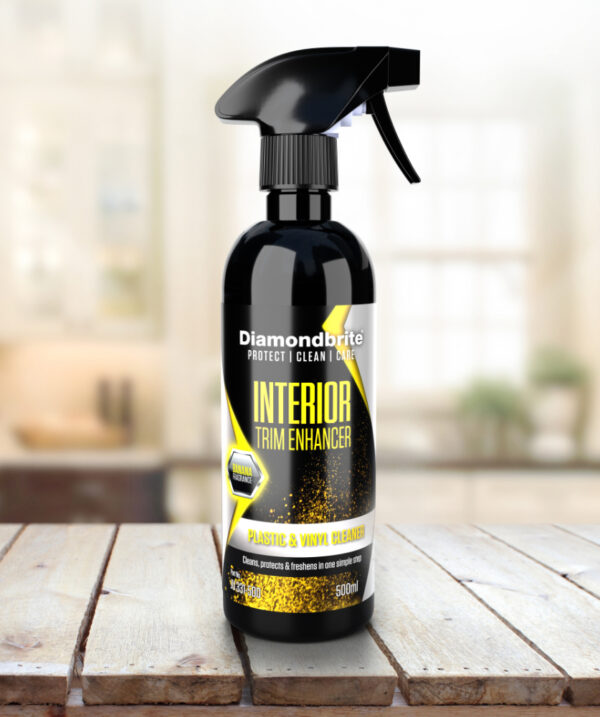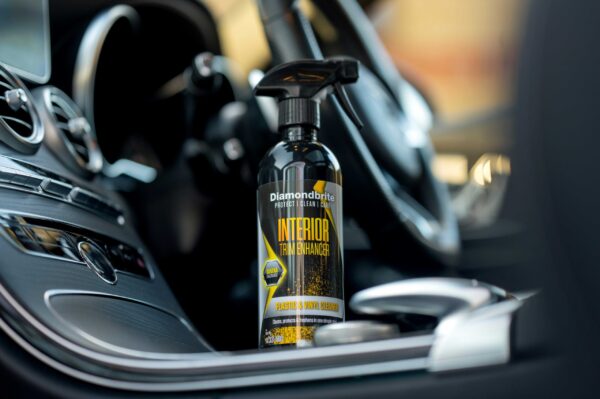 Interior Trim Enhancer 500ml
This NEW product cleans, protects and freshens in one simple action and has been specially formulated to clean and protect all interior plastic and vinyl surfaces, including dash/door panels and centre consoles. It works quickly leaving a long lasting satin shine with a pleasant banana fragrance to refresh the whole interior and is resistant to static to keep those treated surfaces cleaner for longer.
The Diamondbrite Interior Trim Enhancer easily performs a three-in-one action of cleaning, protecting, and freshening. Its formula is specially designed to clean and protect various interior surfaces such as plastic, vinyl, dash/door panels, and centre consoles. The product leaves a long-lasting satin shine while providing a pleasant banana fragrance that refreshes the entire interior quickly. Moreover, the product's static resistance keeps treated surfaces cleaner for a more extended period.
Jewelultra, the parent company of Diamondbrite, developed and manufactured this product in its Loughborough laboratory and production facility. Some of the best professional detailers in the industry meticulously tested it. Hence, Diamondbrite Interior Trim Enhancer is an ideal addition to any car care routine.
Using the product is effortless. Users can spray it directly onto the surface or apply it to a microfibre cloth and then wipe it on. Finally, users can wipe the surface clean using a clean and dry microfibre cloth to remove any dust and dirt.
Don't forget to join our Facebook group to discuss everything about Diamondbrite!